The 2023 Fire Congress will provide meaningful opportunities to network with the wildland fire community and showcase your agency, business, or organization.
The 10th International Fire Ecology and Management Congress will engage attendees in presentations, workshops, field trips, fire circle discussions, and networking for 5 days this fall in Monterey, California, USA. We expect approximately 500 scientists, managers, students, and professionals to attend. We will also offer a mobile/virtual platform to expand audience reach for sponsors and exhibitors.
The Fire Congress is a unique opportunity to
Connect with an international audience
Share information and develop new relationships
Demo new technology or products
Gain support for your agency or organization
We offer several sponsorship levels to meet your needs, including in-kind contributions or sponsorship of certain events or activities (e.g., breaks, entertainment, field trips, scholarships). If you would like to discuss benefits or create a customized sponsorship package, please email Annie Oxarart at [email protected].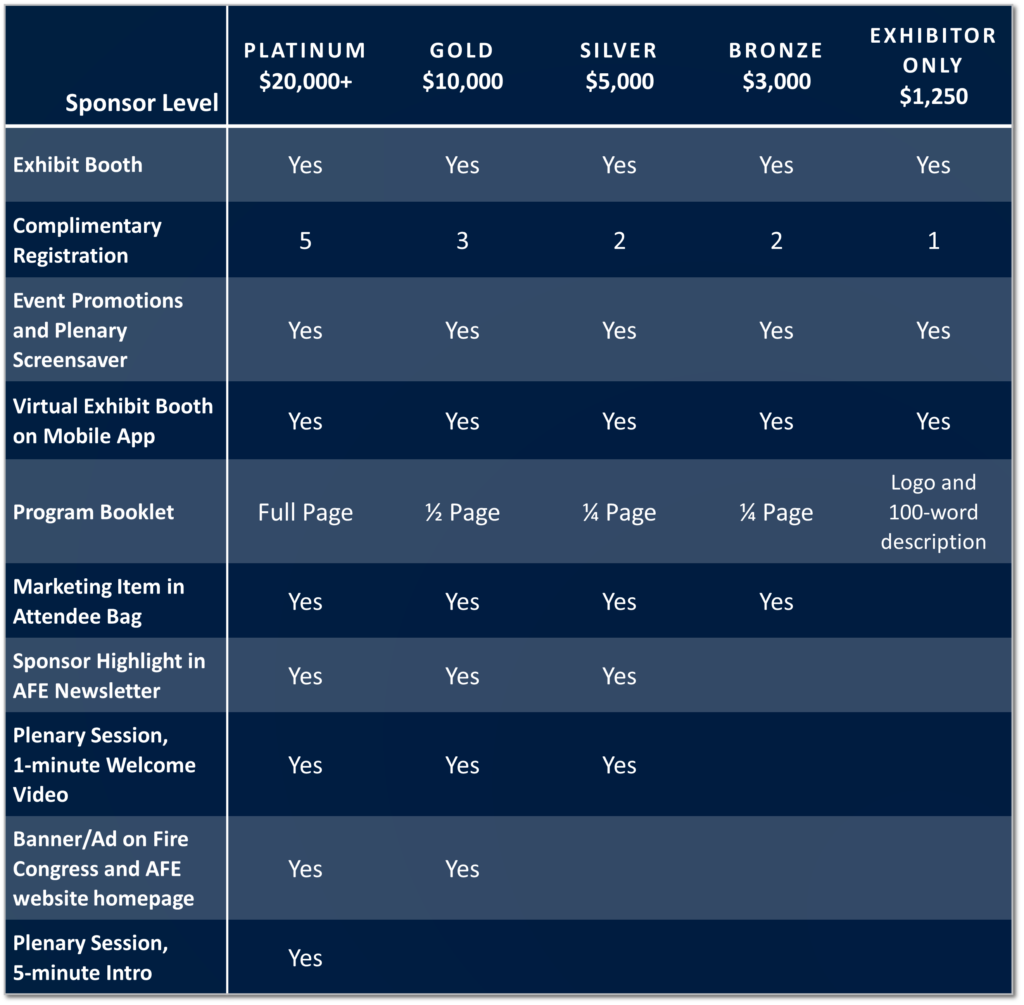 Complete the online sponsor/exhibitor form. This form has an area to upload your logo and other information so we can start recognizing your support right away. 
Make your secure payment at the link below, or email [email protected] for additional payment options. 
We will be in touch with registration waiver information after registration opens in July.