Registration Dates and Fees
Early Bird Registration Rates: June 3 – August 1
Regular Registration Rates: August 2 – October 25
Late Registration Rates: After October 26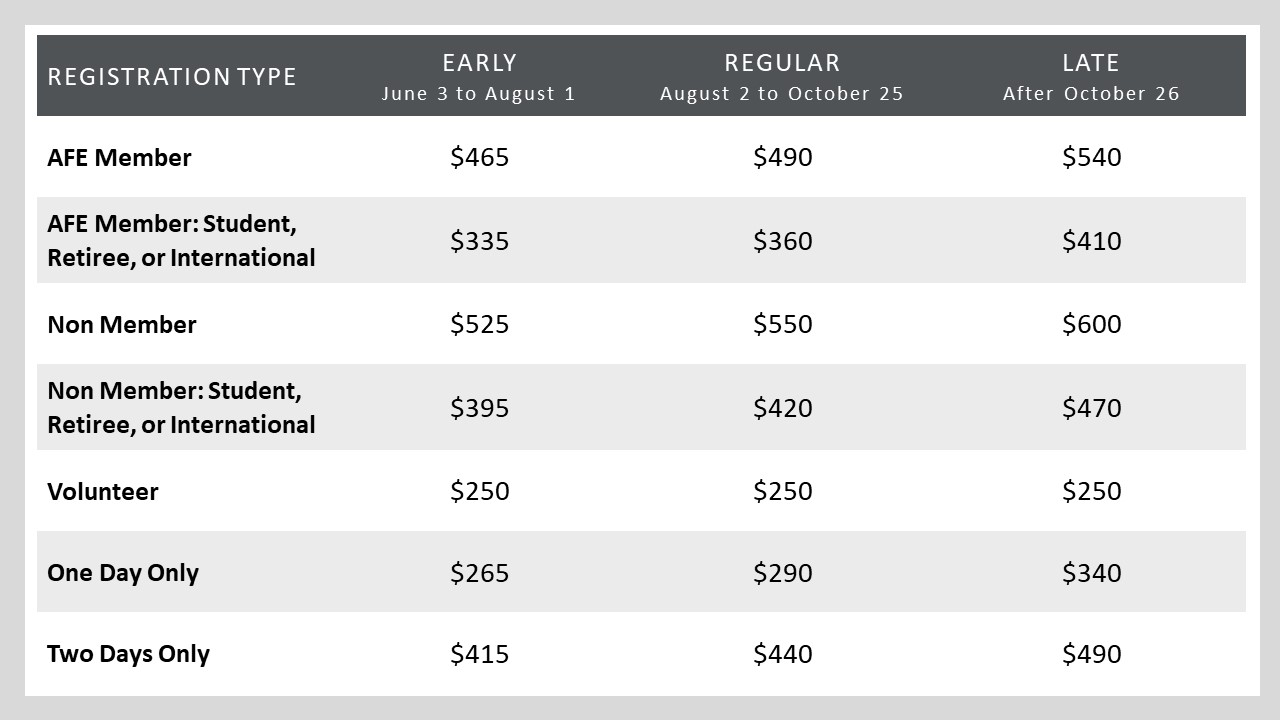 Volunteer Opportunities
Attendees can volunteer at the Fire Congress to receive a reduced registration rate of $250. Volunteers are expected to work at least 4 hours and help with tasks such as moderating sessions, helping at registration, and more. Volunteers should register by October 15; after that date, we will fill any remaining volunteer spots on a first-come, first serve basis. In the event that we have more volunteers than needed, students will be given preference for volunteer spots. 
Conference Travel Rationale
You already know how important it is to attend the 8th International Fire Ecology and Management Congress, but you may need to convince your supervisor. We've made it easier for you by putting together a Conference Travel Rationale Letter with talking points you can use to gain their support.
Requirements for Speakers
All speakers must be registered and paid in full by October 1, 2019 in order to be guaranteed a spot in the program. 
Refund Policy
Registrants will receive a full refund, minus $50 non-refundable processing fee, when the registration is canceled by October 15, 2019. After that date we do not issue refunds. All cancellations must be submitted by email to office@fireecology.net.
Questions? 
Please contact Annie Oxarart at office@fireecology.net or 541-852-7903.