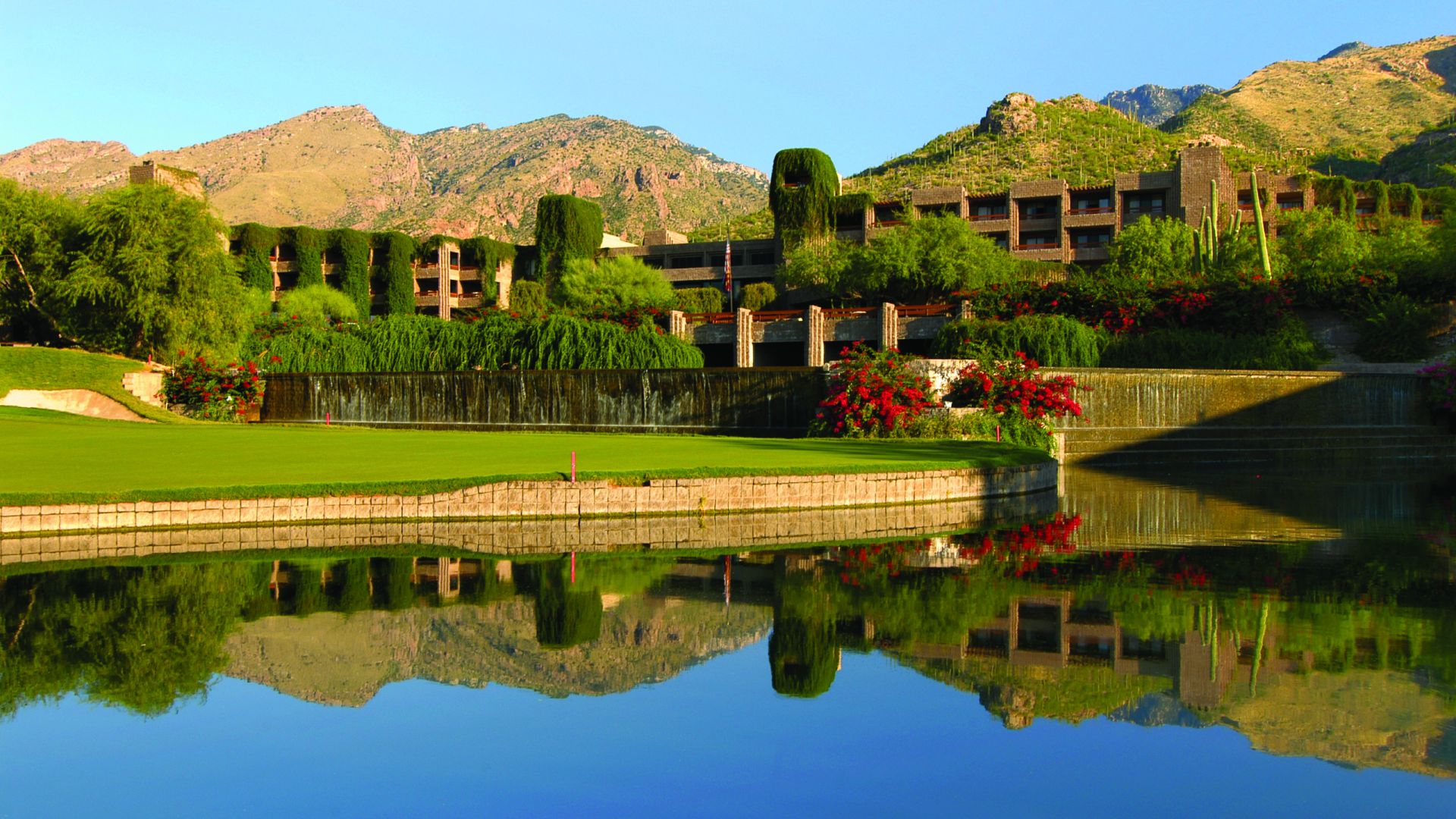 Congress Location
Loews Ventana Canyon Resort
7000 N. Resort Drive
Tucson, Arizona, 85750
Phone: 520-299-2020
Website: www.loewshotels.com/Ventana
---
Alternative Hotel Option: The Lodge at Ventana Canyon
We have made an agreement with The Lodge at Ventana Canyon to offer rooms at federal per diem rate ($96 per night, plus tax). The Lodge is just on the other side of the golf course from Loews Ventana. Both Loews and The Lodge have shuttles, so you should have no problem with transportation. They have a resort fee of $24.99 per night, which cannot be waived for our group. Also, please note that their cancellation policy is such that if you make this reservation, you will be responsible for the full amount of the room even if you cancel. Please call reservations department at 520-577-4092, ask for Mr. Wayne Doyel, and identify yourself as part of the Association for Fire Ecology Group.
Loews Ventana Room Block Update
There are limited rooms still available at Loews Ventana, and some nights of the conference are full. To check availability and make a reservation, please email Reservation Manager Mary Miniaci at mminiaci@loewshotels.com with your contact information, dates, and room type. She can check availability, apply the group rate, and put you on a waitlist if the hotel is full.
---
The 8th International Fire Ecology and Management Congress will be held in Tucson, Arizona at the Loews Ventana Canyon Resort. The resort is located in northeastern Tucson at the foothills of the Santa Catalina Mountains and offers beautiful scenery, hiking trails, and onsite recreational activities.
Reduced rates for hotel rooms at Loews Ventana will begin at the per diem rate of $96 per night plus tax (12.05%). The group rate will be available for 3 days before and 3 days after the event.
The resort fee ($29 per night plus tax) has been waived for conference attendees; this fee includes overnight parking, wireless internet access, local phone calls, Fitness Center access, one hour of tennis court rental, and scheduled shuttles to Sabino Canyon.
**Make sure to secure your reservation before our room block before October 25, 2019. Reserving your room early ensures that you'll have the most options for room types and rates. You can reserve your room and cancel without penalty, as long as your cancel the room within 72 hours of your arrival day.**
Airport and Ground Transportation
The Tucson International Airport (www.flytucson.com) is 18 miles and about 35 minutes from Loews Ventana. The airport is served by most major airlines and several rental car companies operate onsite if you decide to rent a vehicle for your stay.
We have a discounted group rate for airport shuttle services with Stagecoach Express, $22 one way or $42 round trip. Please make your reservation here: https://www.stagecoachexpressshuttle.com/fire-ecology.php.
Taxi service is about $45-65 each way, and both Uber and Lyft operate from Tucson International Airport as well.