The 8th International Fire Ecology and Management Congress will engage participants in presentations, workshops, field trips, fire circle discussions, and networking. Our goal is to address critical research and management issues needed for ecological wildland fire management. We are seeking general support from government agencies, businesses, organizations, and institutions. Your support will help us keep registration fees low and help us to facilitate knowledge exchange and technology transfer among attendees from across the nation and world.
We are offering several levels of support to meet your needs. If you would like to discuss other opportunities not listed here, please contact us at office@fireecology.net or 541-852-7903.
Click here for more information about sponsorship, exhibitor, donor, and supporter opportunities.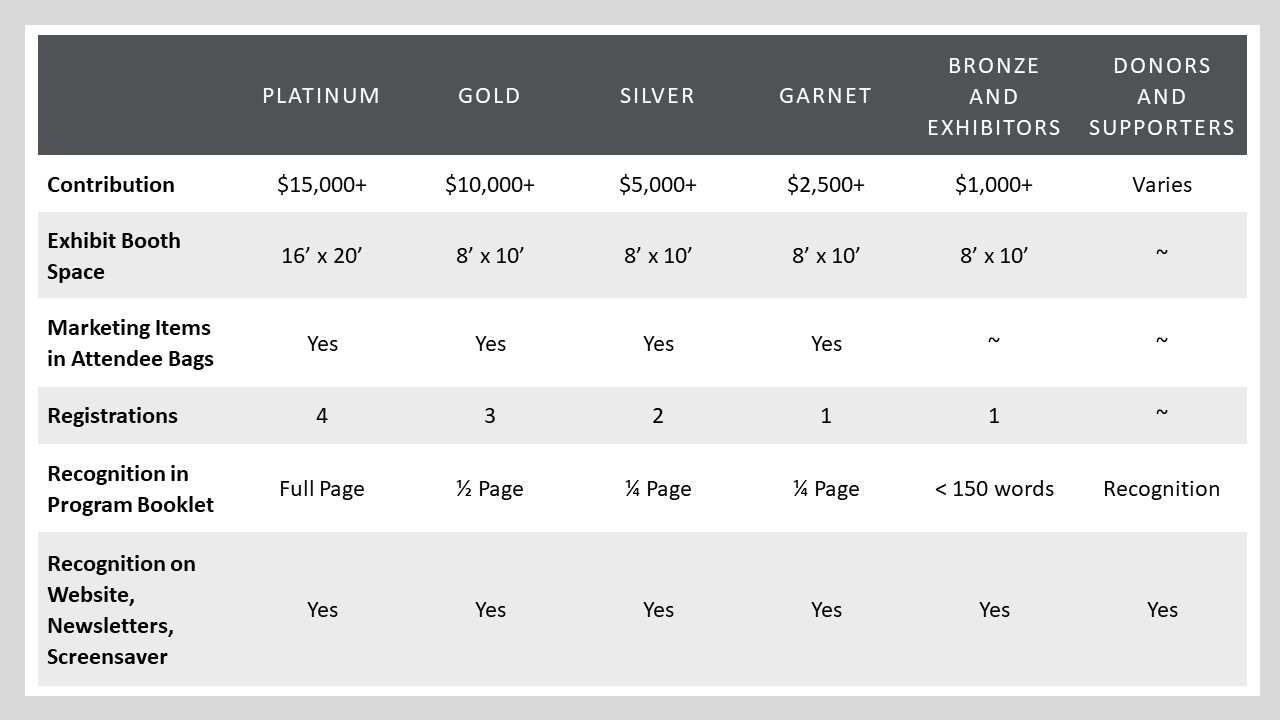 Important Dates to Note
ASAP: Sponsors, Exhibitors, and Donors should complete the sponsorship form and submit their payment. The form includes an area for uploading your logo, website url, and program description.
September 13, 2019: All payments should be received.
October 1, 2019: Sponsors at $2,500+ should submit a camera-ready display ad for the program booklet.
October 1, 2019: All supporters should email one slide for the screensaver slideshow to office@fireecology.net.
Ready to Contribute Your Support?
Please complete the steps below, and contact Annie at office@fireecology.net if you have any questions.
Complete the 2019 Tucson Sponsorship, Exhibitor, & Donor Form to provide your contribution type, contact, and organizational information.
Register for the event.

To use the registration waiver(s) that come with your exhibit or sponsorship fee, select the "8. Waived Registration" option and enter "sponsorship/exhibitor" as the reason for the waiver. You can add workshops or field trips to your registration for an extra fee.
If you'd like to register additional people to help staff your exhibit booth or as part of your sponsorship, you can up to two  additional registrations for $200 each. To register additional attendees, select the "9. Additional Exhibit/Sponsor Attendee" option.

Use the appropriate button below to make your secure online payment. For other payment options, email office@fireecology.net. For sponsorships and donations, please enter the amount of your contribution.


---

Sponsor Payment

Exhibitor Payment

Donor Payment

---