Opening Plenary Session: Tuesday, November 19
Maria Estrada, Associate Director Global Diversity, The Nature Conservancy
Citlali Cortés Montaño, Sr. Sector Coordinator, Biodiversity and Forestry, KfW Development Bank
Frank Lake, Research Ecologist, USDA Forest Service Pacific Southwest Research Station
Closing Plenary Session: Thursday, November 21
Chris Marks, Deputy Fire Management Officer, Grand Canyon National Park
Raphaele Blanchi, Bushfire Researcher, CSIRO Land and Water
Rachel Loehman, Research Landscape Ecologist, US Geological Survey
Plenary Speaker Bios
Maria Estrada is Associate Director, Global Diversity Equity and Inclusion at The Nature Conservancy TNC where she is working to support teams across the organization in building strong diverse partnerships to succeed in their mission. This work involves building capacity for partnering equitably in urban and rural communities and working to bring understanding about equity and justice in environmental matters. Maria is involved locally in SLC through her volunteer work as member of several boards including the Equity Leadership Team at the Salt Lake City School District building strategies to achieve equitable outcomes for all students and staff. She is a Trustee at the Tracy Aviary, the oldest bird park in the US, where she works to make the park more accessible to all. She is a board member of Action Utah, a non-partisan community engagement network dedicated to boosting civic engagement in the state, and an advisor to the board of Men Healing, which provides healing resources and opportunities for men age 18 and older who have experienced sexual trauma. She is also a lifetime member of the Utah Women's Giving Circle, which leverages modest individual donations into a powerful investment in projects that empower Utah Women and girls. Maria is a graduate of the Education Culture and Society Department at the University of Utah, ECS, one of the top social foundation programs in the US committed to the study and pursuit of social justice in education. She received her PhD from ECS in 2009.
---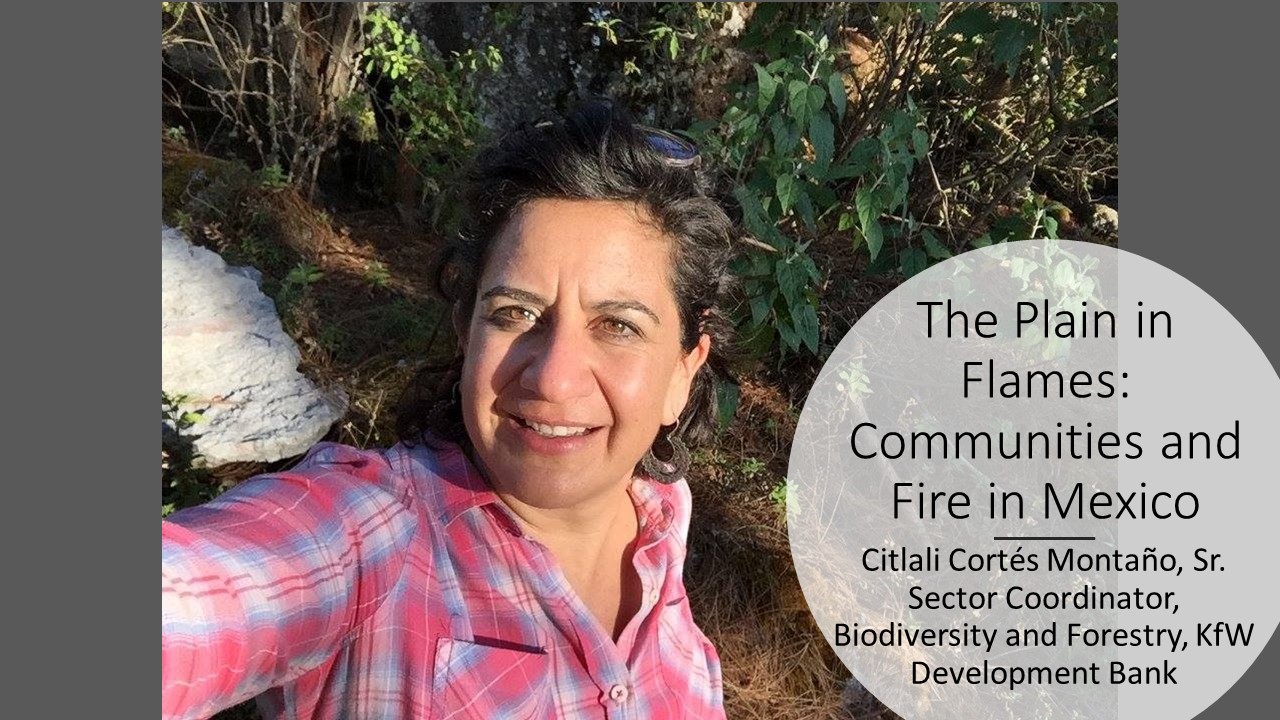 Citlali has worked as a researcher in the field of ecology, Management and conservation of temperate forests for almost 20 years. She has also been subdirector of a biosphere reserve, program officer for WWF and technical coordinator for the TREES Program for Rainforest Alliance in Mexico. Since 2015 she is the sector coordinator for KFW's Mexico office, in the biodiversity and forestry sector, where she contributes to the design and implementation of the German financial cooperation in these thematic areas. Her area of interest and work has always been connected to community-based conservation and management of biodiversity and ecosystems. She holds a Ph.D. in Forest Science from Northern Arizona University, a Master of Forestry from the School of Forestry and Environmental Studies at Yale, and a B.Sc. in natural resource management from the Universidad de Guadalajara.
---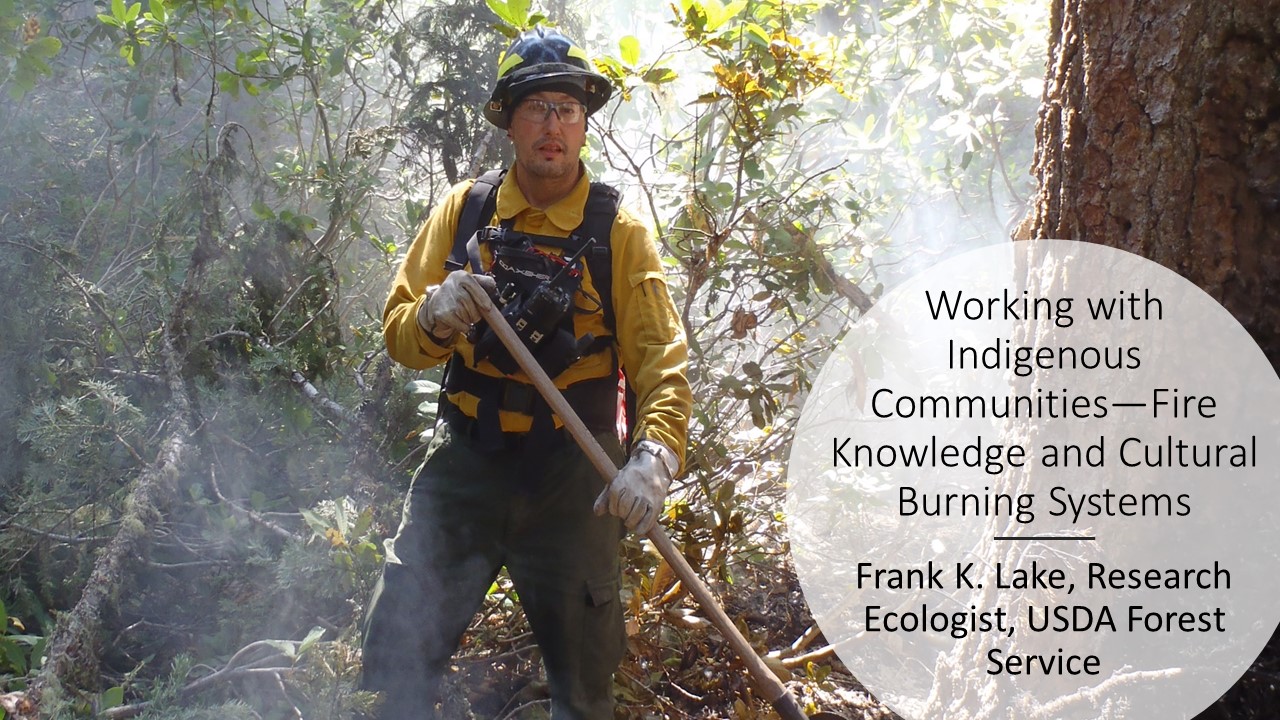 Frank received a Bachelor of Science degree from University of California-Davis in Integrated Ecology and Culture with a minor in Native American Studies (1995) and his Ph. D. from Oregon State University, Environmental Sciences Program (2007). His research focuses on restoration ecology and the incorporation of Indigenous knowledge into landscape restoration strategies, wildland fire and forest management in the Pacific Northwest and northern California. His research includes wildland fire and management effects on cultural resources and tribal values. He is a fireline qualified Resource Advisor and has worked with tribes, agencies, organizations, and Incident Management Teams on wildland fire assignments.
---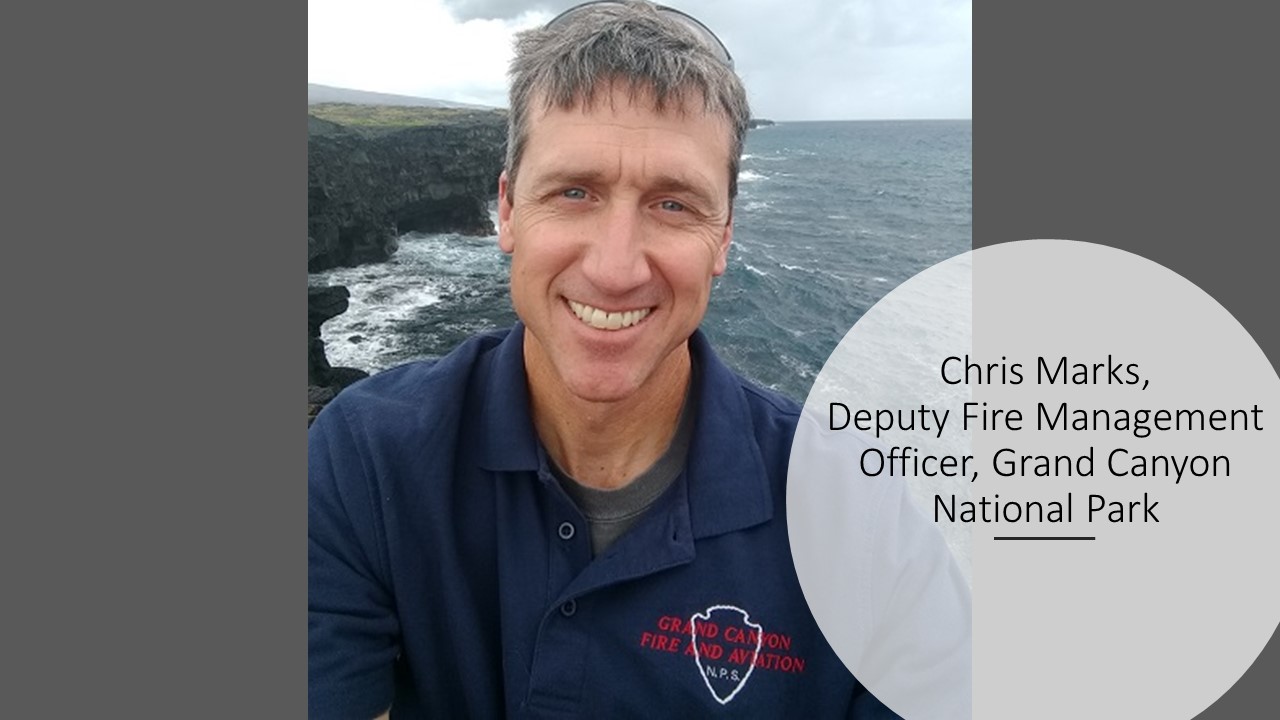 Chris started his fire career in 1989 on the Routt National Forest in northwest Colorado. From 1992 through 2000 he worked on engines at Lava Beds NM, and then worked on Arrowhead and Alpine hotshot crews for seven years at Sequoia & Kings Canyon NP, and Rocky Mountain NP. In 2000 he moved into the fuels management program on the Kaibab National Forest in Northern Arizona, and in 2002, went back to the NPS in fuels and fire management at Grand Canyon NP. Chris has been the Deputy Fire Management Officer at the Grand Canyon for past twelve years. Chris received a B.S. in Forest Management from Oregon State University in 1994.
---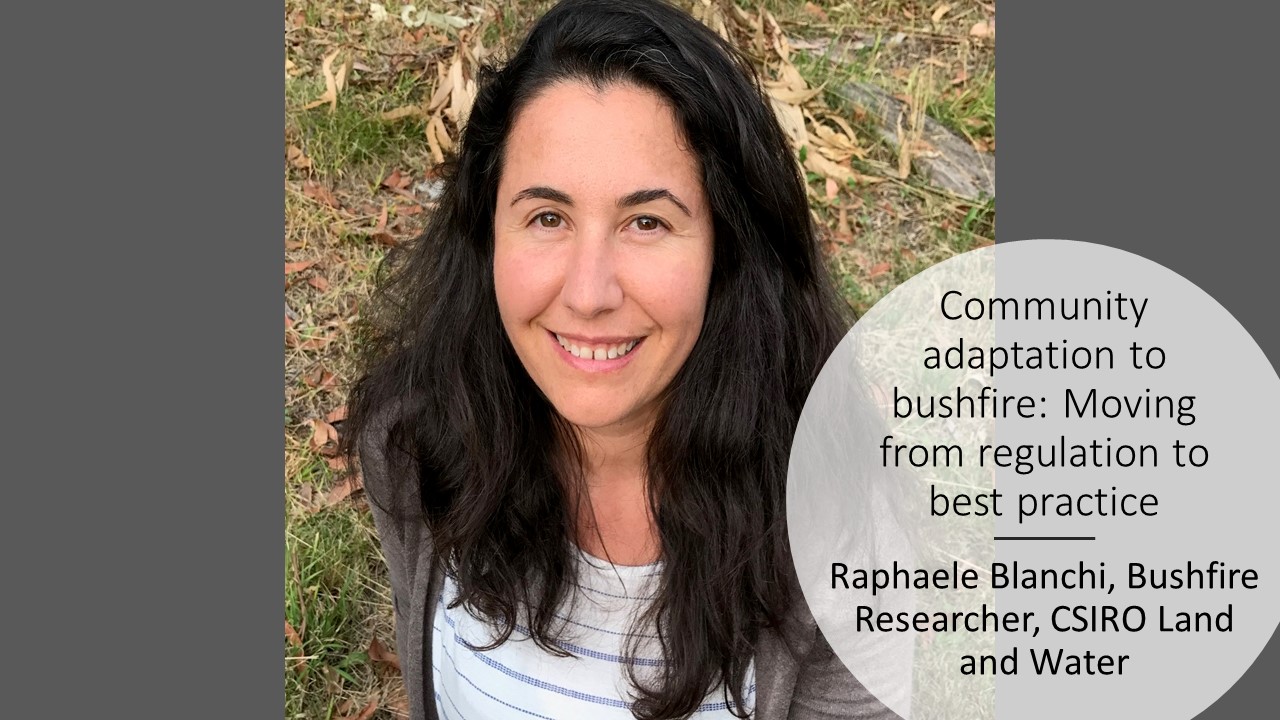 Dr. Raphaele Blanchi is a bushfire researcher at CSIRO Land & Water. She has a background in geography, risk assessment and land-use planning. Her principal interest lies in the understanding, and approaches to reduction of risk posed by bushfire to communities and infrastructure. She has been involved in post-bushfire surveys data collection and analysis following major bushfires in Australia (including the Black Saturday fires in 2009). Her work on community safety has contributed to a better understanding of the challenges faced by community during a bushfire. This work has informed fire and emergency agencies to develop policies and formed the basis of regulatory reform.
---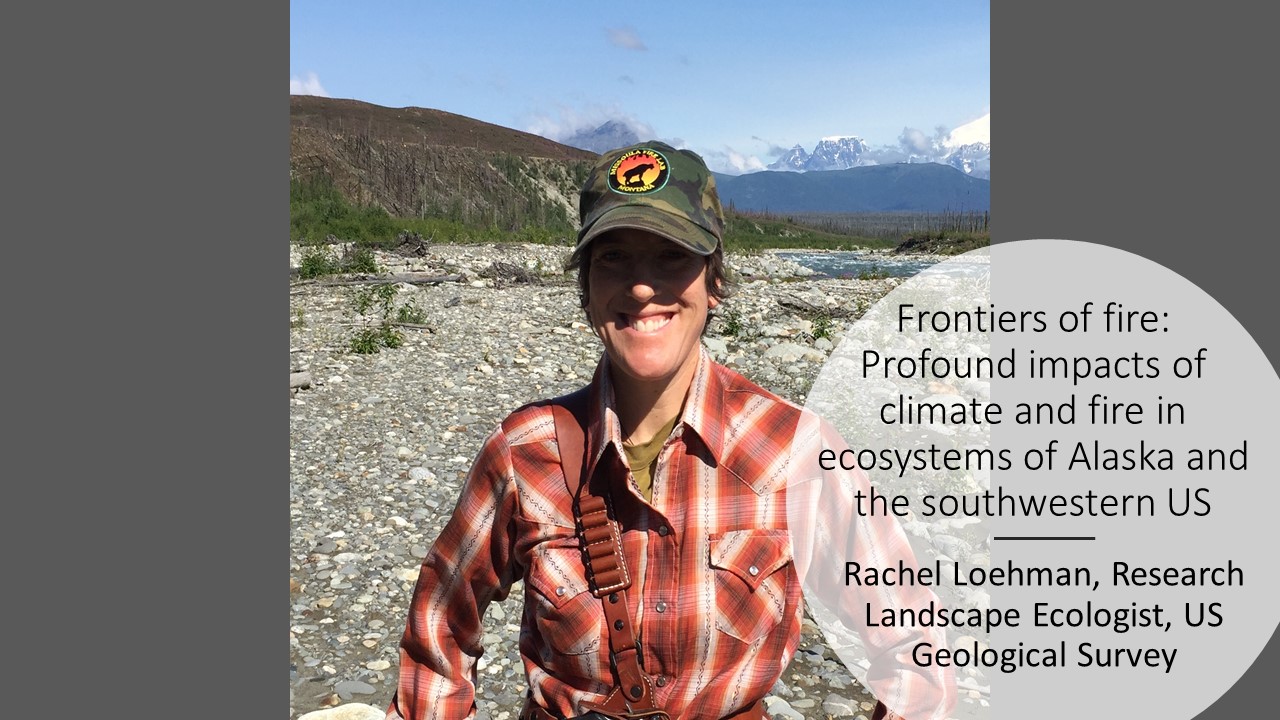 Dr. Rachel Loehman is a Research Landscape Ecologist with the US Geological Survey, Alaska Science Center. Her research focuses on ecological dynamics in natural and coupled human-natural systems and landscape responses to disturbance, with applications including forecasts of future fire occurrence and fire effects, modeling of climate- and disturbance-driven shifts in vegetation communities, reconstruction of millennial-scale human-environment interactions, and mitigation of impacts to ecological and archaeological resources. Dr. Loehman works in boreal and tundra ecosystems in Alaska and forests and woodlands of the interior west and southwestern U.S.; she is persistently intrigued by the ecological insights provided by these frontiers of fire.