Florida is often called "the Sunshine State," but it should be called "the Fire State." With close to 20 million people living within a very pyrogenic landscape that requires regular intervals of fire to maintain the rich ecological diversity, there are routinely anywhere between 1.5 and 2.5 million acres treated with prescribed fire each year. How is this possible? One overriding theme in Florida is the close working relationships that all organizations, from federal to private landowners, maintain through Fire Councils, interagency trainings as well as sharing resources on the ground.
The field trip options for the 2017 AFE International Fire Congress offer a chance to see first-hand how a wide variety of fire managers accomplish these fires that benefit both the ecosystems and public that live in and around them.
Conference participants can choose from several field trips, which will be held on Saturday December 2. There is one overnight trip to Big Cypress that leaves Friday afternoon. All field trips are $60.
1. St. Sebastian River Preserve State Park Burnover Staff Ride (trip canceled)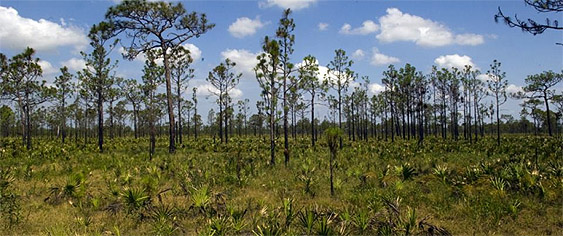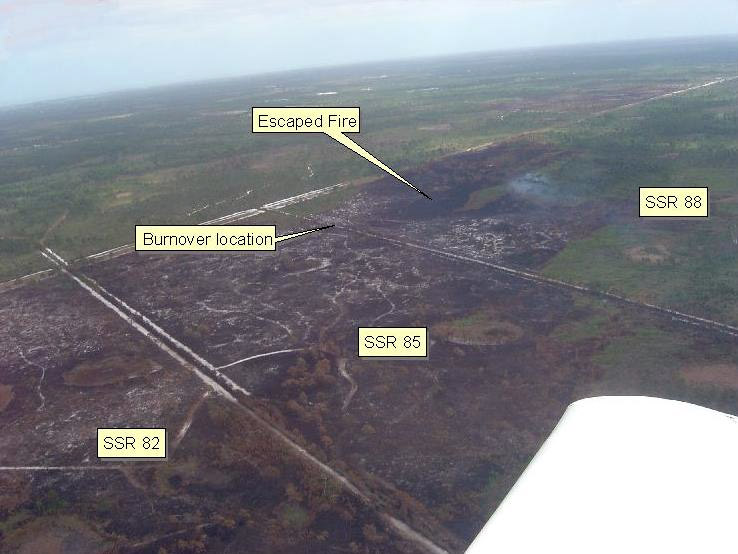 Theme: Controlled Burning/Escape Fires/Urban Interface Fires/Lessons Learned
Estimated hotel return time on December 2: 4:45pm
The Florida Park Service (FPS) manages over 760,000 acres of lands in 174 parks and state trails statewide, and many of these areas need to be burned as frequently as every 2 to 3 years to maintain the many plants and animal adapted to these fire-adapted natural areas. At 22,000 aces, the St. Sebastian River Preserve State Park is a state leader in managing their lands with controlled burns. This Park supports some of Florida's rarest species with their fire program–including cutthroatgrass, pitcher plants, Red-cockaded Woodpeckers, and Florida Scrub-jays. Managing these acres with fire is a challenge, factoring in the close proximity to the Atlantic Coast as well as a major highway that runs through the Park.
A prescribed fire for two burn units comprising 280 acres was conducted with 6 members of local FPS employees and 6 members of the newly formed FPS, Backlog Abatement Team (BAT), a traveling crew designed to augment local staff on February 24, 2004. Towards the end of the controlled burn, a strong gust front that originated from severe thunderstorms caused the burnover of three crewmembers, including the Burn Boss.
Join us on a Staff Ride facilitated by members of the Park Service and other agencies, several of which were present on the incident, who will take you through each key step in the burnover. This Staff Ride will allow participants to discuss the intricacies of managing large-scale landscapes with fire while mitigating for highways, weather events and emergency planning.
Staff rides are planned learning events that recreate significant historical incidents while engaging participants in open reflection and discussion. The Forest Service adopted the concept of staff rides in 1999 to study tragedy fires in an attempt to avoid such tragedies in the future.
2. St Johns River Water Management Hal Scott Property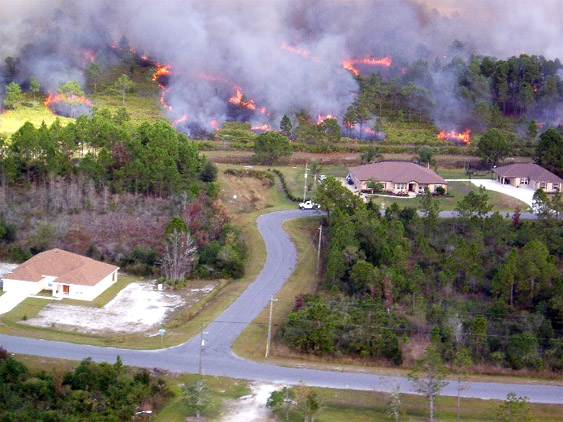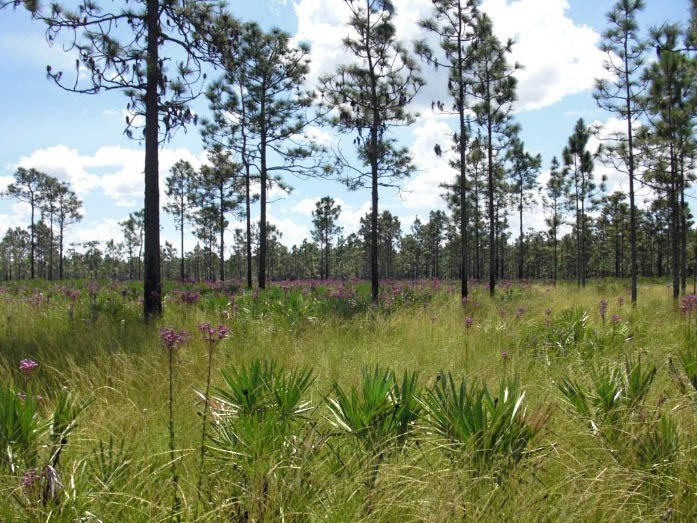 Theme: Firewise Communities/Prescribed Fire Management of Adjacent Public Lands/Urban Intermix
Estimated hotel return time on December 2: 12:45pm
Florida land managers have learned that working directly with local communities can help increase the amount of controlled burning that is conducted in the Urban Intermix/Interface. In a state of 20 million residents, every fire has an audience, and so "marketing" the fire's benefits to the greater population is imperative. As housing developments continue their expansion and growth in and around fire-dependent habitats, smart planning and Firewise/Fire Adapted Community recommendations will play a large role in the future of fire management in Florida.
Join staff from the St. Johns River Water Management District on a field trip to the Hal Scott Regional Park and Preserve, and the adjacent Wedgefield Community. Hal Scott is managed with a short fire return interval (2-3 years) to maintain habitat for the endangered Red-cockaded Woodpecker (RCW). This is especially notable because Hal Scott is immediately adjacent to and wraps around the west edge of the Wedgefield community which hosts 7,400 residents. By participating in the Firewise initiative, Wedgefield became the first Firewise Community in Florida, which has resulted in this community becoming safer from wildfire and has made the district's job of managing the ecology of Hal Scott easier. That cooperation and symbiotic relationship has benefited both the human and wildlife residents of the area.
Want to know more? Watch this short video that discusses Red-cockaded Woodpecker banding at the preserve.
3. Archbold Biological Station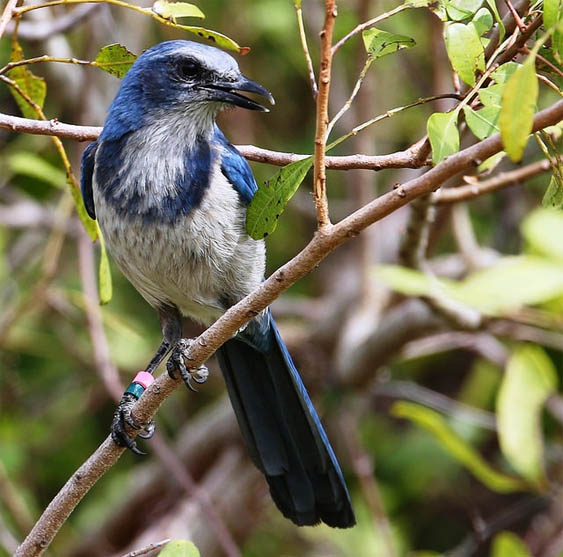 Theme: Scrub Ecology and Research
Estimated hotel return time on December 2: 3:30pm
Archbold Biological Station, established in 1941, is the primary division of Archbold Expeditions, a not-for-profit independent research institution in central Florida. The Station (5,193 acres) and the Archbold Reserve (3,648 acres) together comprise a 8,840-acre globally-significant preserve in the Florida scrub, one of the most distinctive natural habitats in the United States.
Neighboring state-owned lands and private conservation easements mean that the Station lies within a protected area network totaling 16,200 acres, with pockets and tracts of scrub throughout. Fire is the prevalent ecosystem process in scrub, and so the Station provides experimental manipulation, through large and small-scale prescribed burning, to test hypotheses about ecological responses to fire. Archbold is host to 19 federally-listed species and is regarded as critical for the long-term global viability of numerous endemic scrub species. Important studies have also been conducted at the Station, including Woolfenden and Fitzpatrick's iconic Scrub-jay work.
Join us for a walking tour at the Station, where we will be focusing on restoration activities on Lake Wales Ridge scrub and sandhill vegetation. As an example, the "Red Hill" region at Archbold went through decades of fire suppression and is now being restored to a more natural condition through a combination of mechanical treatments and prescribed fire. Extensive research on species such as the Gopher Tortoise and the Florida Scrub-jay is ongoing and will be discussed.
Need more information to make a decision? Watch this short video to get a quick overview of Archbold.
4. TNC Tiger Creek Preserve (TRIP FULL)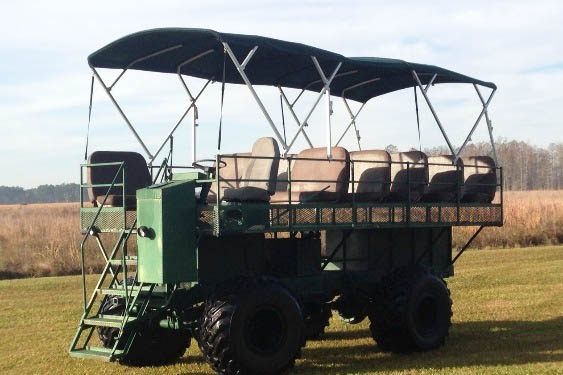 Theme: Prescribed Fire Restoration/Dendrochronology/Longleaf Pine Palmetto Dynamics/Fire Teams
Estimated hotel return time on December 2: 1:30pm
**This field trip is full; if you'd like to be placed on the wait list, please email office@fireecology.net.
The Nature Conservancy's Tiger Creek Preserve is a place of mystery and contrasts. It sits on the eastern edge of the Lake Wales Ridge, one of Florida's "ancient islands." Separated from the mainland long ago by a shallow sea, the Ridge is peninsular Florida's oldest and highest landmasses, and as a result, contains one of the highest concentrations of threatened and endangered plants and animals in the country. Named after the pristine blackwater stream that forms its spine, the preserve contains hardwood swamps, hammocks, scrubby flatwoods, pine flatwoods, sandhill and longleaf pine/wiregrass habitat. These habitats require fire in order to maintain their rich diversity, and managing a matrix of uplands and wetlands with varying fire frequencies is challenging.
Join Steve "Sticky" Morrison on a buggy tour through this amazing land, as he discusses his past 30 years working at Tiger Creek Preserve restoring the landscape, principally through prescribed fire, and the recent dendrochronology studies of Longleaf Pine. His work has resulted in a more open landscape alive with thriving populations of Sherman's fox squirrels, threatened gopher tortoises, red-headed woodpeckers, endangered Florida panthers, foxes, deer, otters, bobcats, and black bears. Along the way we will also discuss the strategy of utilizing the "fire assist team" model, expanded by the Florida Chapter in the late 2000's, as a method to increase the amount of controlled burns on the landscape.
5. Kissimmee Prairie Preserve State Park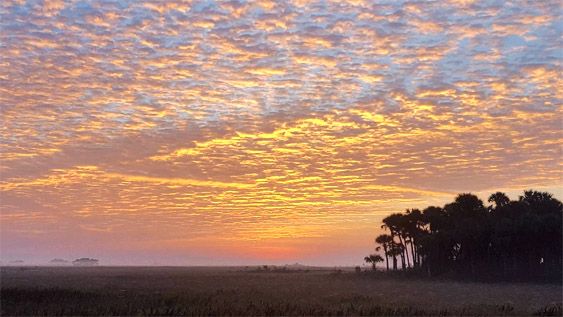 Theme:  Prescribed Fire Restoration/Landscape Burning/Florida Dry Prairie/Grasshopper Sparrow
Estimated hotel return time on December 2: 2:00pm
The 54,000 acre Kissimmee Prairie Preserve State Park protects the largest remaining stretch of Florida Dry Prairie habitat (FNAI Global rank of G2: Imperiled globally because of rarity or because of vulnerability to extinction due to some natural or man-made factor), which is home to an array of endangered plants and animals. While driving the five-mile-long road into the preserve, you will see sweeping vistas of grasslands reminiscent of the Great Plains of the Midwest. The Preserve is home to the endangered Florida Grasshopper Sparrow, as well as the Crested Caracara and Burrowing Owl. Florida Dry Prairie is accustomed to burning every 1-2 years and many of our plants and animals need frequent fire to survive.  The dedicated Park staff works hard to safely conduct prescribed fires on one third to one half of the preserve annually.
Join us on a Park Service buggy as we travel through beautiful Prairie reminiscent of A Land Remembered by Patrick Smith. Along the way, we will have lively discussions on Florida Grasshopper Sparrow biology, large-scale fire implementation, how various agency partners cooperate to save a very rare species, and how to blend recreation and habitat management within the State Parks.
Click here to watch a short video showing how the prairie transforms in just 38 days after a fire. Another neat video gives you a great glimpse of the beautiful Florida landscape you'll see on this field trip.
6. Merritt Island National Wildlife Refuge/NASA (TRIP FULL)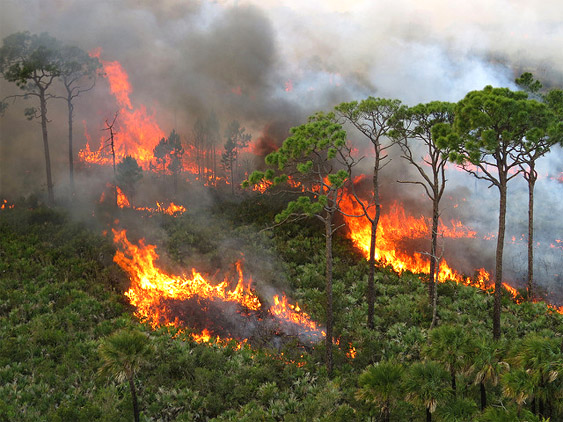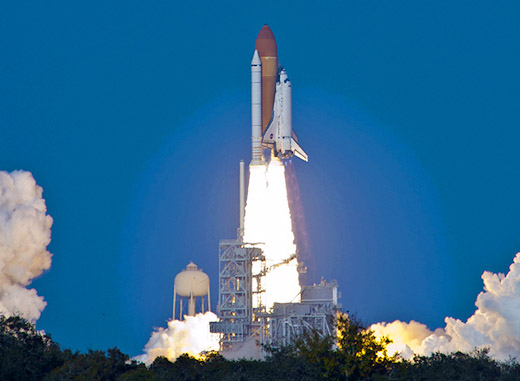 Theme: Scrub Ecology and Research Within the Goals of Multiple Space Programs and the National Wildlife Refuge Program
Estimated hotel return time on December 2: 2:30pm
In 1962, the federal government acquired 140,000+ acres north and west of Cape Canaveral on Merritt Island where a major support facility for the launch complex – the John F. Kennedy Space Center – would be developed. On August 28, 1963, the U.S. Fish and Wildlife Service entered into an Interagency Agreement with the National Aeronautics and Space Administration (NASA) to manage all lands within the Kennedy Space Center (KSC) that were not currently being used for NASA KSC operations. These lands, known today as the Merritt Island National Wildlife Refuge and National Seashore, provide habitat for more than 1,500 species of plants and wildlife. With an excellent long-term working relationship among NASA, the Fish and Wildlife Service and the National Park Service, this unique area is a shining example of how nature and technology can peacefully co-exist. Merritt Island NWR has one of three Florida stronghold populations of the threatened Florida scrub-jay.
Join scrub biologists and Refuge fire managers for a walking tour on the Refuge's Flatwoods Trail, with lively discussions on scrub vegetation, fire ecology, migratory bird management and Scrub-jay biology, and maybe even re-live your own childhood memories of the space program! Watch this video to learn more about this unique area.
7. Big Cypress National Preserve Overnight Trip and Swamp Buggy Tour (TRIP FULL)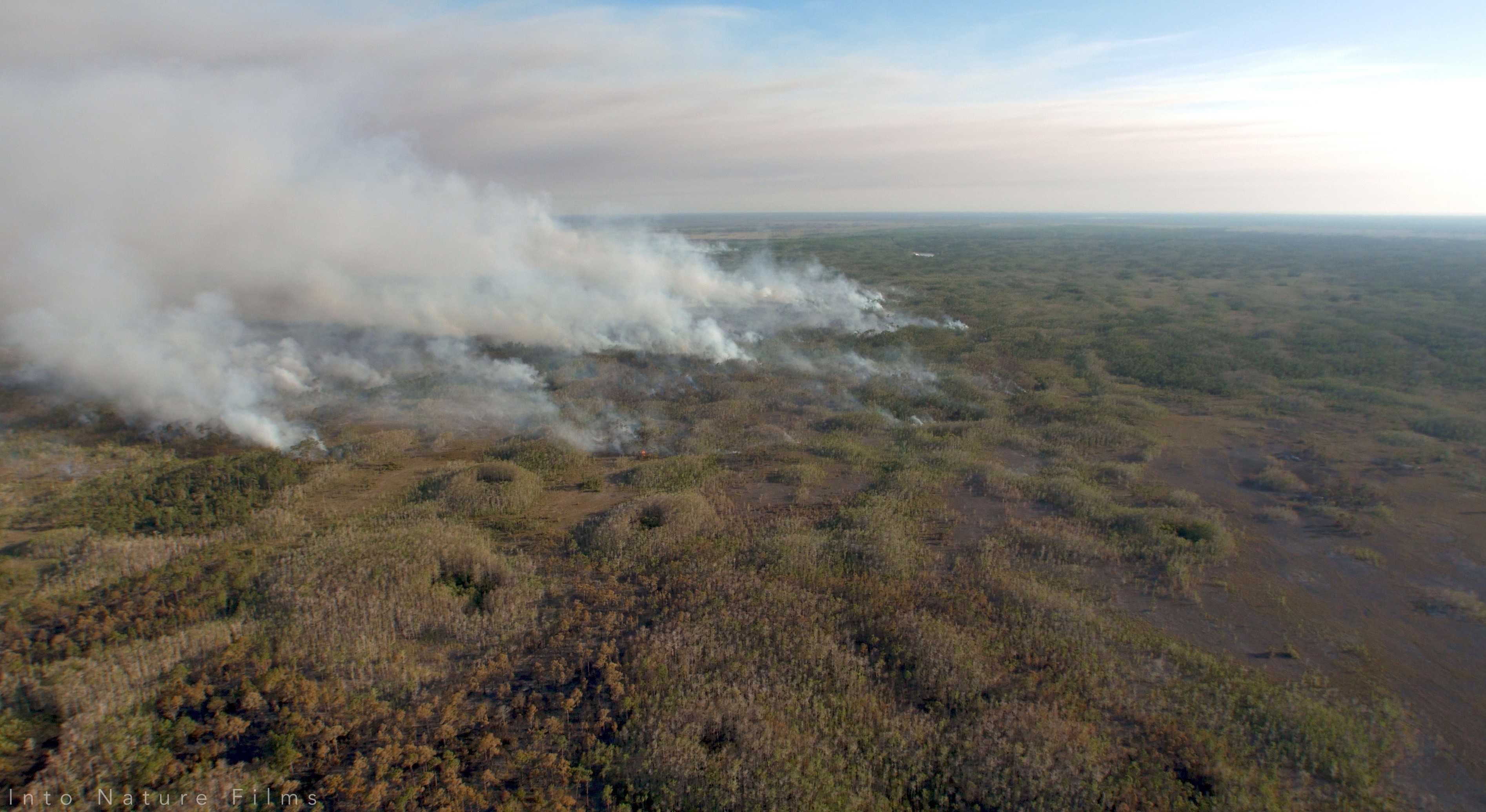 Theme:  Fire management in forested wetlands and sub-tropics
Estimated hotel return time on December 2: 6:00pm
**This field trip is full; if you'd like to be placed on the wait list, please email office@fireecology.net.
Big Cypress National Preserve is a place of wonder and this forested wetland is rich with a variety of ecological processes. Fire, flooding, hurricanes, and occasional freezing temperatures shape the South Florida landscape. Home to the Florida Panther, as well as a rich array of sub-tropical flora and fauna, the expansive National Preserve is one of the National Park Service's largest fire programs managing more acres of active fire than entire regions of the US.  With over twenty five years of fire monitoring and research, NPS fire managers work together to apply fire in ever-changing conditions. The 729,000-acre watershed at the southern tip of Florida is the juxtaposition of vast wildlands adjacent to urban Florida and presents fascinating challenges for fire management. This complex ecosystem is critical to the survival of a host of threatened species. Exotic invasive species and hydrological alterations are part of the restoration and management story.
Join us for an exciting overnight adventure to Big Cypress National Preserve. We will stay at a nearby hotel and then meet at the Big Cypress Welcome Center for orientation and embark upon a half-day swamp buggy excursion into the wild to explore how fire managers and biologists work together to apply fire in this sub-tropical wilderness. For more information, enjoy this exciting fire ecology video "Mud Lake Mosaic": https://www.youtube.com/watch?v=cw3QSn5ES9g
Additional Important Details: This tour leaves the conference hotel on Friday afternoon at 2pm. We will complete our field trip early afternoon on Saturday and expect to return to the hotel by 6pm.
NEW LODGING INFO! We recently learned that the Ivey House can no longer support our field trip group, due to damages from Hurricane Irma. We have a new room block at the Port of Islands resort, at a rate of $99/night. Reservations can be made by calling 800-625-4111. Individuals should be sure to ask for the discounted rate for "Association for Fire Ecology." Please make your reservation by Friday, November 10, 2017 to receive the reduced conference rate.